This command will open the geodectic calculations dialog, here there are many different types of tools for Lat/Long calculations.
This dialog is fully interaction with CAD allowing for coordinate points to be selected from the CAD drawing.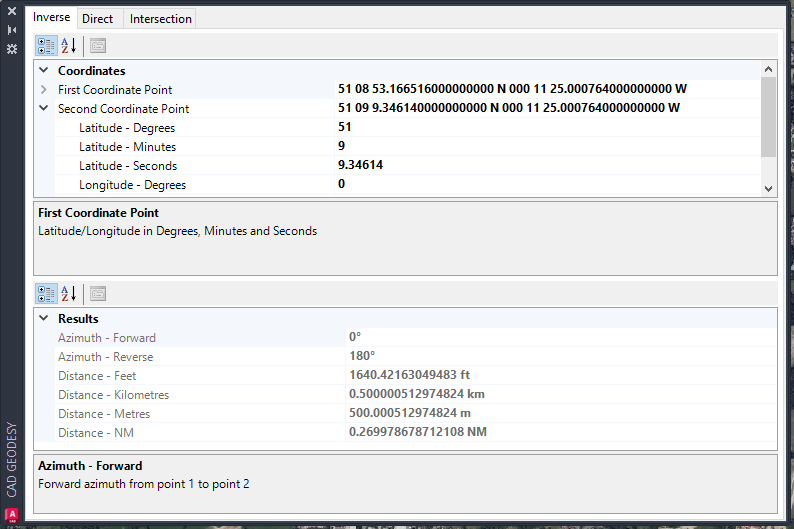 A series of tabs displayed at the top of the dialog offer the selection of calculations, simply click on the tab to display the properties. The current list of calculations are listed below.
Coordinates - By clicking on a coordinate, an ellipsis button (...) appears on the right hand side. If this is clicked, then the user can select a point from the drawing and the lat/long value will be display within the relevant property on the dialog grid.